Airbnb hosting has become a very attractive prospect. With the short-stay market hotter than ever, many are jumping at the chance to maximise their investment and gain a successful passive income.
Gone are the days, however, where you could simply list your property and hope for the best. There's growing competition, guest reviews and social media that make your property styling and look SO important.
The competitive Airbnb market…
Short-term rentals have boomed in popularity in recent years, even experiencing consistency as the world entered its third year of a global pandemic. With local stays the safest (and often only) option, the Australian short stay rental market has no sign of slowing down.
With this boom in demand comes a demand for Airbnb hosts, and attractive Airbnb properties. If you've found yourself hosting a home, you may be overwhelmed by your list of things to consider. From proper sanitary standards to the administration requirements, it can begin to feel like a full-time job. Add the need for styling on top of that and overwhelm is imminent.
Why is Airbnb property styling important?
When it comes to Airbnb hosting, reviews are your bread and butter. A simple shared social media photo can be enough to spark envy and encourage bookings, making your guests do your marketing for you. With the short-stay rental market continuing to heat up, having a property that stands out among the rest is more important than ever.
First impressions last, and how your guests feel when they walk into the space and their experience during their stay will significantly influence your rebooking rates. With so many Airbnb locations to choose from, it might be the minor things that make you stand out, such as having a coffee machine or a comfortable couch to relax on. Consider the individualised experience for your guests and add little details that will make their stay memorable, and you'll be on the road to Airbnb hosting success.
Get the best out of your styling with these tips
Selecting a theme for your Airbnb is one of the easiest ways to find inspiration and achieve a coherent style. This can be based on your location (think industrial for the city or cosy and nature themed for the hinterlands) or the everyday needs of your guests (do you mainly host families or businesspeople?). Once you've chosen a theme, you can maintain it through your marketing, your rooms and even your tone of voice when chatting with guests.
Personality over personalisation
Airbnb property furnishing often requires walking a thin line between making a space feel welcoming but not like somebody else's home. Nobody wants to walk in and feel like they're intruding. The key is to add a cohesive and clear personality to the space while avoiding the personalised items that you'd have in your own home.
Things to avoid include:
Family photos
Overly religious paraphernalia
Handmade amateur artworks (no macaroni art, please)
Your personal possessions
Items that are very clearly 'second-hand.'
Political propaganda
Unnecessary clutter
Have an objective third party walk through your space before presenting it to your guests to ensure that nothing feels out of place or alienating.
Don't underestimate practicality
Staying in an Airbnb should be an inspiring and exciting experience, and often guests leave thinking of ideas to make their own home emulate that of their holiday experience. The last thing you want is to have too many 'style' pieces in lieu of functionality.
Think of things that will make your guest's stay relaxing and easy and opt for stylish versions of these things. This can be a gorgeous yet extremely comfortable statement chair, fresh linen that doesn't skimp on quality, an incredibly 'instagrammable' hanging chair to relax in, or a decked-out entryway to dump beach toys and sandy shoes (win-win!).
Be strategic with texture
Styling doesn't have to be expensive or complicated, and adding texture is one of the best examples of this. Switch out your vertical blinds for some light-blocking curtains and add some throw pillows to your empty couch and watch your space transform. Keep your theme and colour palette in mind, and don't forget to maintain practicality.
Imagine walking into a fresh, clean space, greeted by local flowers picked just for you. Their scent refreshes you, and the sentiment delights you.
You could create this for your guests by spending some time bringing the outdoors in. Some hanging plants, homegrown herbs and some handpicked (or fresh store-bought) flowers will have your guests raving about their stay.
Bonus pro tip: Invest in professional photos
Your guests will choose your place based on the photos and reviews. There are no two ways about it. While you can only control reviews to a certain extent, professional photos allow you to write the exact narrative you want your guests to read. Proud of your statement artwork? Want to show off your relaxing loungespace? Got a pool worth promoting? Do it all with professional photos.
Afterall, there's no point in spending time and effort styling your space if nobody will see it!
Need a stylist?
Our Ford Clancy team includes an interior designer that can help you with everything styling related. From setting up a brand-new Airbnb property to touching up your existing one, we can help take the pressure off.
Our stylists can help you on whatever level you need – from a short consult to get you on the right track for you to DIY, to a complete start to finish service where they find, buy and set up the furniture and styling pieces.
Take your Airbnb to the next level
The best and most successful Airbnb hosts understand that they can't do it all themselves. From the styling to the admin, the cleaning and everything in between, it is impossible to do all of it well without some outside help.
At Ford Clancy Property Partners, we can take care of everything your Airbnb needs to experience success in a market that is only getting hotter. Hosting an Airbnb has never been easier with our very own stylist and professional photographer, dedicated cleaners, and linen service that will have your guests swooning. Our team can take your Airbnb to new heights without you needing to lift a finger, so you can just watch the good reviews and repeat bookings roll in.
Get in touch today to chat with our experts about your Airbnb styling or management needs.
Hiring a cleaner for your Airbnb property is no small feat.
You'll be trusting this person to set up your property for your next guests, ultimately securing your positive reviews and repeated bookings. Unless you're planning to visit your property between every visit, you will need to trust your cleaner to set it up perfectly, keeping your reputation intact.
As the Airbnb market heats up, more and more people are turning to professional cleaners and external contractors to stay on top of their bookings. Even if you live just a few metres away from your listing, the amount of cleaning and resetting you need to do between each guest can quickly begin to feel like a full-time job.
Airbnb guests have high expectations of what the space should look like upon arrival. With the review-heavy nature of the vacation rental industry, one wrong first impression can have detrimental consequences.
Cleanliness standards should not only be met but exceeded, encouraging the best reviews, repeat stays and a longer-lasting sense of quality in your property. With this in mind, when handing your precious patch of paradise over to anAirbnbcleaner, you may feel overwhelmed by how to make the right choice.
We're here to help.
As Airbnb property managers, we know how to find the best Airbnb cleaners. In fact, we feel so passionate about the importance of bringing professional cleaning to your Airbnb changeover that we have our own Airbnb cleaning and linen service employees. As one of the only companies on the Sunshine Coast that employ their own Airbnbcleaners, nobody is more passionate about quality control, consistency, perfect finishing touches and a high standard of Airbnb cleaning.
To take some trepidation out of finding your next Airbnb cleaners, we've compiled some reasons why they're important, what to look for other than searching 'Airbnb cleaners near me', and what your Airbnb needs to stand out among the rest.
Read on to discover more.
Why you need a cleaner…
Let's face it;it takes a special kind of person to be able to clean toilets well and bring the shine back to your tiles. Airbnb's are used by busy holiday goers, excited families and travelling businesspeople, all of whom have cleaning at the bottom of their priority list. With cleaning standards becoming stricter than ever and the vacation rental market hotter than ever, outsourcing your cleaning will take a massive burden off your shoulders.
With a professional Airbnb cleaning company, you should experience:
You never know how much or how little of your property your guests will use. With a turnaround time often less than 24 hours, you want professionals who can get in and get out quickly, leaving a perfectly cleaned grill and crisp tucked bedsheets.
When Airbnb cleaning isn't your day job, blind spots are almost a guarantee. Your potential guests rely on your reviews to inform their booking choices, and in a post-pandemic world, a missed cleaning detail could be enough to send them running. A professional Airbnb house cleaning crew will know which nooks and crannies to look under to keep your reviews positive and site sanitary.
Most people invest in an Airbnb property to generate a passive income, not take on another job! However, if you don't allocate the responsibilities correctly, being an Airbnb host can quickly take up a lot of your free time. Hiring professional Airbnb housekeeping and engaging with Airbnb linen hire will give you time to enjoy the fruits of your investment.
Regular cleaning with high-quality products will ensure your property looks and functions at its best for years to come, allowing you to get the most out of your investment. Dirt and grime accumulating or dust piling up is not only a bad look but also bad for your finishings and fixtures. Give your AirBnB a longer life with professional cleaners.
"I'm convinced! How do I find the right cleaner?!"
We've all heard the cleaner horror stories, and we don't blame you for being anxious to hand over your keys (and your reputation) to an outside source.
Here are some things to look for when choosing your Airbnb cleaner:
First impressions count – how do you feel around them?
Are they passionate about what they do?
What do your instincts say?
The more referrals, the better. No reviews? No-go
Are they aligned with your payment structure? Are they willing to agree to your terms?
If you're interstate, will they agree to send photos or videos of their work?
Will they let you observe their work in progress?
Do their working hours suit your needs?
How do they handle feedback? Are they flexible?
Do they provide a linen service?
Keep these questions in mind when 'cleaner shopping', and you're more likely to find someone aligned with your property goals and needs.
The missing piece of your Airbnb investment…
Hopefully, by this point, you understand the importance of outsourcing to make your Airbnb experience more enjoyable and successful. As one of the only Airbnb management companies on the Sunshine Coast that hire their own cleaners, we understand the difference that professional outsourcing can make. We take this one step further by covering all your laundering needs with high-quality linen that won't fade, scratch, or lose its comfort overtime. Our linen hire service and team of cleaners are invested in our passion for perfected finishing touches and a high-quality control standard.
Our team makes fast changeovers simple so you can kick back and know that we've got it handled right down to the finest details. We bring a point of difference with doonas and doona covers of higher quality to provide you with a greater value for money and a more comfortable experience for your guests.
A homely feel with a touch of excellence and luxury is the Ford Clancy way. We will ensure that nothing is forgotten to give your guests the best stay and you the best reviews. Click here to discover what our Airbnb management can do for your investment; otherwise, give us a call on 0492 949 642 to reduce your overwhelm and increase your bookings.
Airbnb arrived on the short-term rental scene in 2008 to completely change how the world sees accommodation. Giving travellers options to get out of the hostel and into a furnished room, unit or entire property, Airbnb has set the standard for what has become an incredibly popular way to travel. Nowadays, used for more than just backpackers and budget-seeking explorers, Airbnb has evolved to not only host but support entire families as a successful means of passive income.
So, how profitable is it? And how can you find success in what is already an established and densely populated market?
Read on to find out.
What makes an Airbnb profitable?
Many people who host Airbnb properties have either decided against traditional renting methods or created a purpose-built means of second income. While an Airbnb property doesn't always offer the consistent flow of income of a traditional rental, it has many financial perks that cannot be found through a 6 – 12-month lease.
While traditional rental properties have fixed pricing charged weekly, an Airbnb host can adjust their pricing based on demand, market needs and their offering. Airbnb guests are often willing to pay more to book, and the fees are charged per night, offering a greater earning potential overall.
The potential for additional services
Traditional renting features a closed relationship between landlord and tenant, with an intermediate such as a property manager maintaining communication. In an Airbnb, however, the opportunity exists for extra revenue through add-on services such as catering, laundry, cleaning, and partnerships with local attractions.
Greater control over your property
No matter your rental type, one cost is inevitable: maintenance and upkeep. If you have a traditional tenancy with the same people residing at the property for 12 months or more, you can only conduct a handful of inspections at allocated times. This can make it easy to miss maintenance or repair needs, resulting in a higher lump sum at the end of the tenancy. Additionally, a lease would have you locked into the same price for up to a year. On the other hand, an Airbnb host can visit their property between stays, keep on top of maintenance issues as they arise, adjust the pricing based on special local events or demand, and even block out a few nights for their own enjoyment.
Advertising and management
While this may be another upfront cost, the payoff from having great photos, descriptions, advertisements, and property management will be well worth it. Where you can generally get by without making significant improvements or renovations to your space, you cannot advertise it well without professional photography. Moreso, your experienced Airbnb property partners will be able to tell you what's hot and what's not, making your property stand out among the sea of competitors. Partnering with professionals from the get-go is the best way to make your Airbnb as profitable as possible.
Expenses of owning an Airbnb
Owning an Airbnb can have significant financial returns, but like any investment, there is a certain amount of risk. With Airbnb CEO Brian Chesky stating that in a post-pandemic world, millions of new hosts will be needed to keep up with demand, there has never been a better time to take up the mantle as Airbnb's newest host.
Some of the expenses you should expect include:
Airbnb must make their money somewhere! Airbnb charges a standard host service fee of 3% of your set price for every booking. This can go up to 5%, depending on your cancellation policy. Your guests will also pay a fee, from 5 – 15%, depending on the length of the stay, the subtotal, the type of listing and other factors.
There is no hiding the fact that managing a short-term rental will require a good chunk of your personal time. Some hosts even turn hosting into their full-time job. Managing your rental will be ongoing, with many tasks needing your attention, often all at once.
Generally, around 10 – 15% of every booking should be reserved for ongoing maintenance or replacing broken items. Damage happens, and by having a portion of your kitty set aside to anticipate it, you will be setting yourself up for less of a headache when it does.
Airbnb hosting is becoming a common side hustle for those wishing to make an income from an existing asset: their home. However, while it might seem perfect to you, your property likely needs some improvements or upgrades before it's ready to host. Some of these expenses include:
A digital keyless entry system
Wi-Fi and a Smart TV
Extra laundry items (you can never have enough towels!)
Toiletries (and an ongoing budget to replace them)
Pantry and fridge staples
Generically appreciated amenities such as an ironing board, wine openers, cold water dispenser, and more
How to find success in the short-term rental market
So is Airbnb profitable? The answer is it CAN be if you do it right.
With the demand of short-term (and long-term) rentals at an all-time high, there has never been a better time to become an Airbnb host, particularly if you have a property in a popular holiday region such as the Sunshine Coast. Much of the industry's growth in the past few years has been concentrated in areas with high demand, with well over half of Sunshine Coast Airbnb's experiencing a consistent occupancy rate.
Partnering with an Airbnb property management team is one of the best ways to increase your profitability through higher occupancy rates, improving your guest's experience, boosting your income, and actually enjoying the process of hosting your home. With so many balls in the air all at once, being an Airbnb host can quickly become overwhelming. Let us take care of everything from your styling to your photography and the laundering of your piles of towels and sheets. We are proud to be an investment owner's best friend and are ready to help you get the most from your investment property.
Simply get in touch today on 0492 949 642 to get started on your free appraisal.
Airbnb can be a property investor's dream. Owning an Airbnb property comes with the enticing possibility of higher returns than long-term rentals, but it can also be fraught with risk. When done right, buying a second home for Airbnb can be a fantastic investment experience, but it can be a nightmare when done wrong. 
How do you make sure you're successful in your Airbnb investment? Before you start looking for an Airbnb agent, the first thing to do is get the RIGHT house. If your plan from the very beginning is buying a home for Airbnb, then there are specific things you should consider and look for that differ from if you were buying a standard rental property.  
This ultimate guide to buying a home to Airbnb is designed to help set the foundations for a successful Airbnb investment property. The following tips come from our expert experience in Airbnb management and assisting investors to make the maximum potential profit a reality when purchasing Airbnb properties. 
Top tips for buying a house to rent on Airbnb:
---
Local regulations and restrictions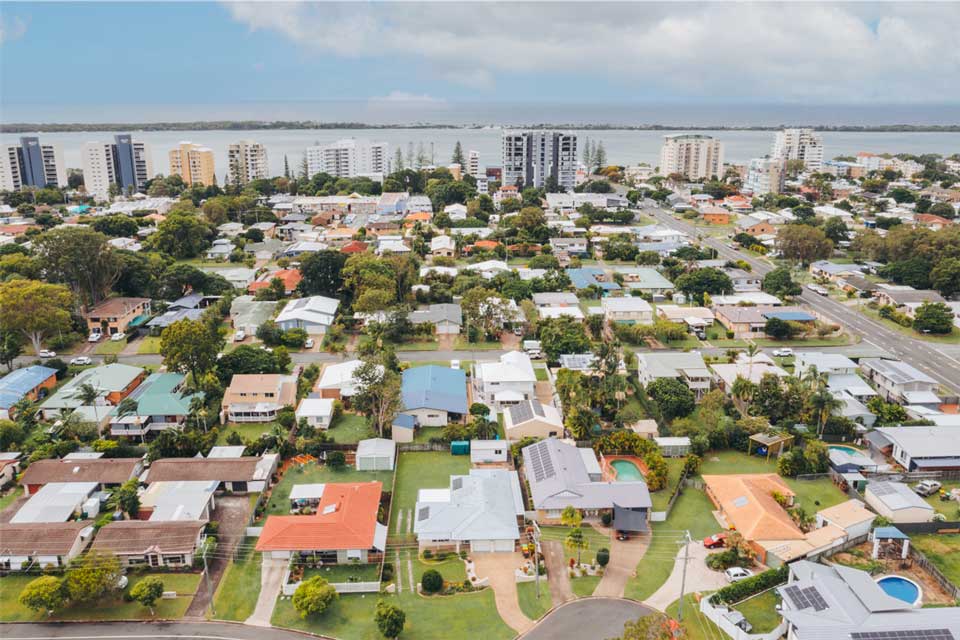 It's always important to check your local government regulations and processes for Airbnb properties. Some local Australian councils have limitations and restrictions on investment properties purchased to be used on Airbnb. For example, in Queensland, the Brisbane City Council's city plan requires all short term rentals to register and apply for a permit to meet their list of rules and requirements. These rules cover everything from transport to health and safety features.  
Rules vary from region to region, depending on the local council, so ensure you find out what will apply to you before buying a house for Airbnb. 
Location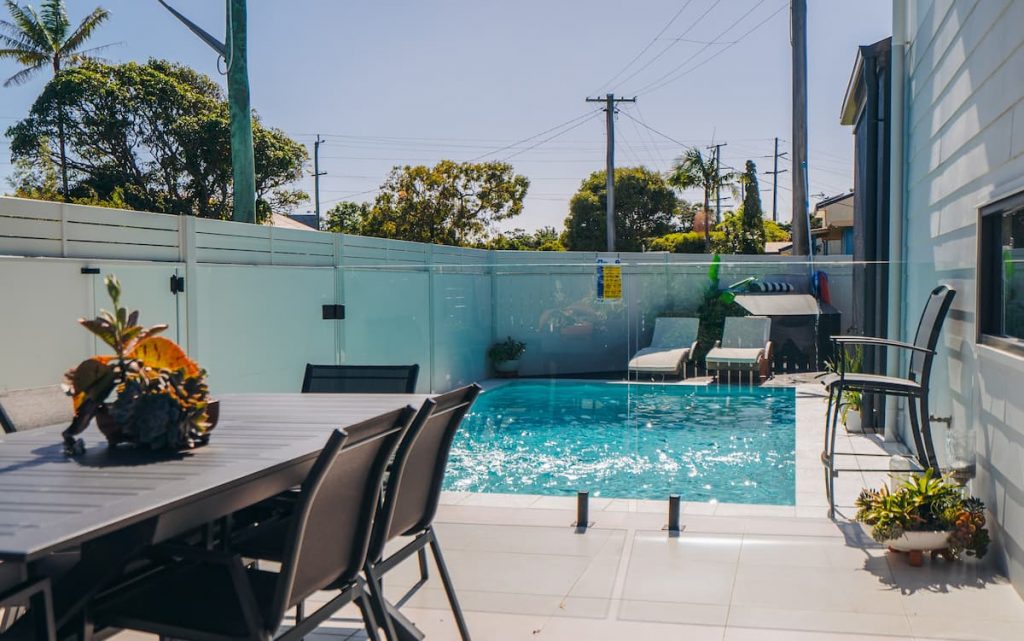 You've heard it before – location, location, LOCATION! This real-estate slogan is just as important when buying a home for Airbnb.  
Buy your property somewhere that is growing or is already a popular tourist area to ensure there is a demand for your holiday accommodation. If not, you may find it challenging to keep your booking calendar full, and the allure of higher rental returns may instead become a nightmare trying to fill vacancies.   
Point of Difference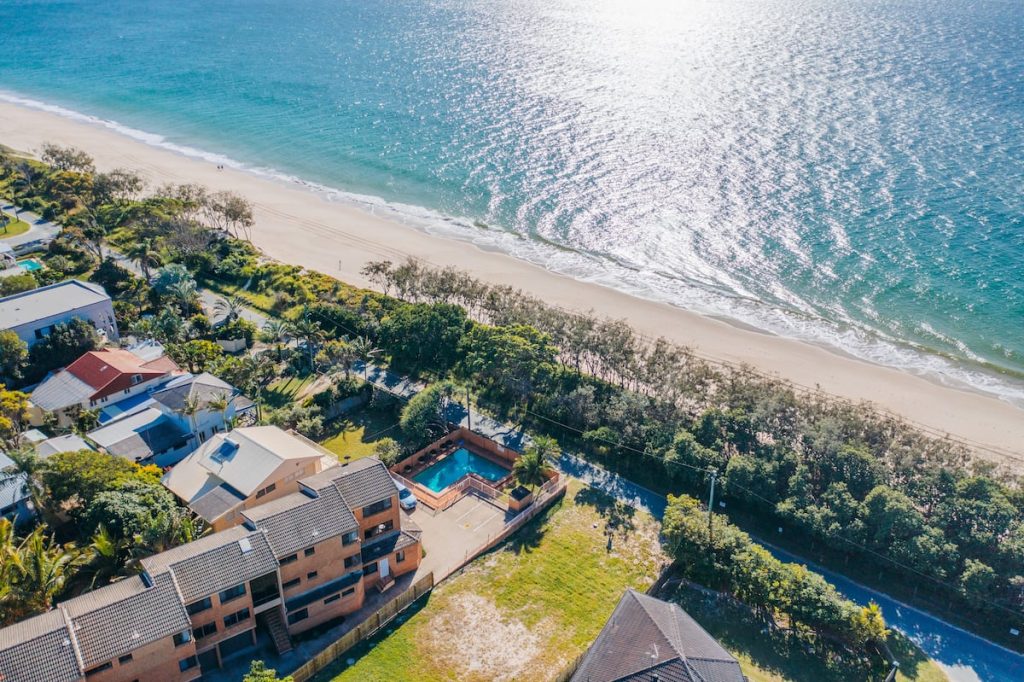 Look for a property that will be 'saleable'. Imagine your listing on Airbnb. What will make it stand out from the rest? Many travellers use Airbnb to find unique and 'out of the box' properties.  
Guest friendly amenities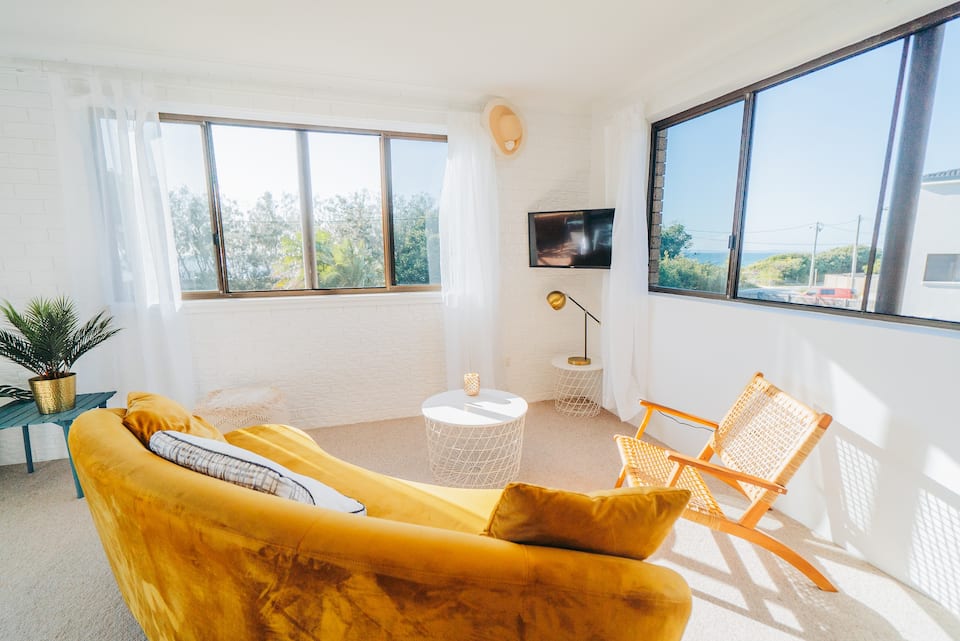 If you are buying a house to rent on Airbnb, you need it to be guest friendly.
Consider these popular amenities that attract guests and will help your Airbnb investment become a success:
Pet-friendly spaces
Wifi and good internet connection
Free parking
A pool and/or jacuzzi
Kitchen and food preparation spaces
Airconditioning and heating
Cleaning appliances (including a dishwasher and laundry machines)
TV reception and cable
Furnishings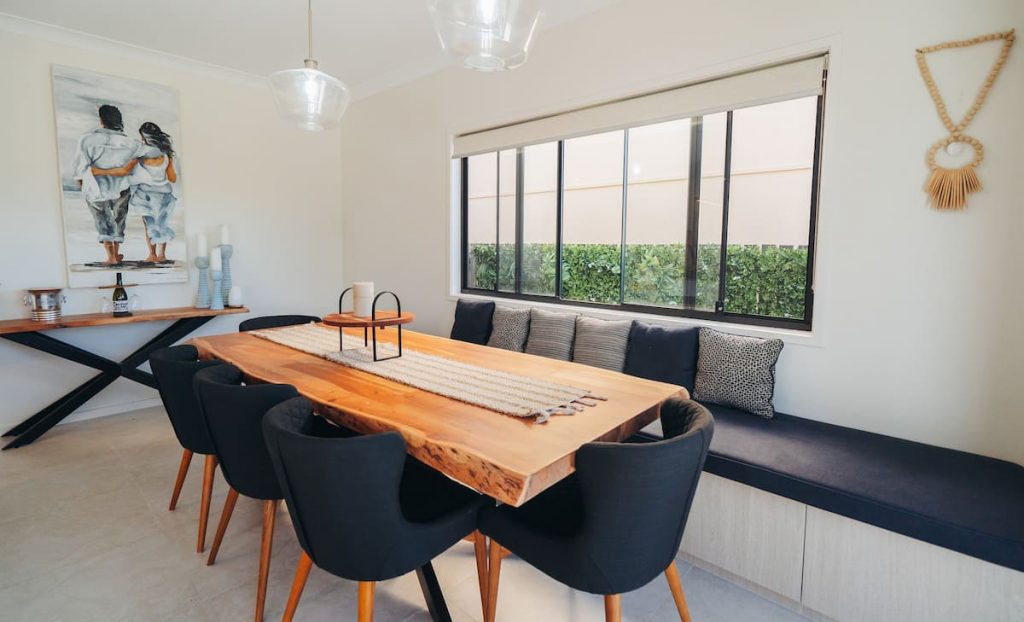 When you start the hunt for buying a house to rent on Airbnb, make sure you consider the furnishings required to list the property. While this shouldn't be the guiding factor, it's important to remember that you will need to furnish the property to list it. Look at spaces that you have the capacity to adequately furnish in a way that will look good on your Airbnb listing. 
Maintenance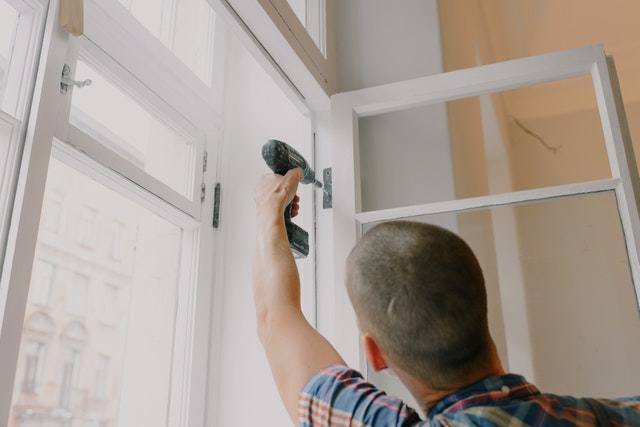 If you don't have a huge maintenance budget or plan to look after maintenance yourself, consider looking at lower-maintenance properties.
For example, properties near the ocean with salty coastal breezes or others in the forest with humid, damp air can need extra care to keep rust and mould at bay. Other features like extensive gardens, lawns and pools can also require higher levels of maintenance and care. However, these are often the places and features that attract Airbnb guests, so they should only be a deal-breaker if you know you can't afford the upkeep. 
Additional costs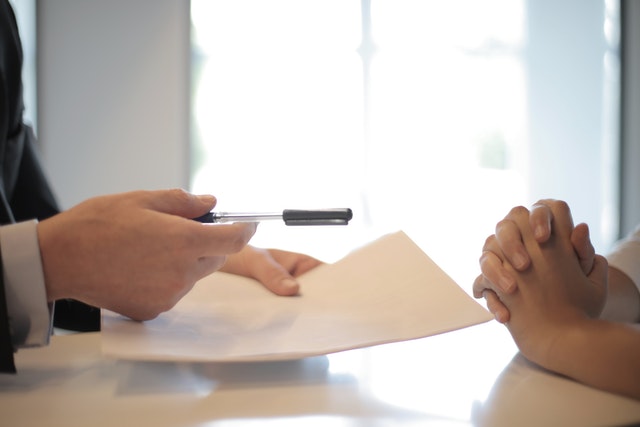 The allure of buying a second home for Airbnb comes with hidden costs and administration that can often be surprising to investors who haven't done their research. Buying a house for Airbnb IS a great way to invest, but it is not free from work or additional costs.
Make sure you consider the extra costs of each property, including body corporate fees, utility bills, cleaning costs and repairs. Considerations can be as simple as noticing that a house with floor to ceiling windows will be more expensive to keep clean than a house with standard windows. 
Additional features to consider for Airbnb rentals
Interior Design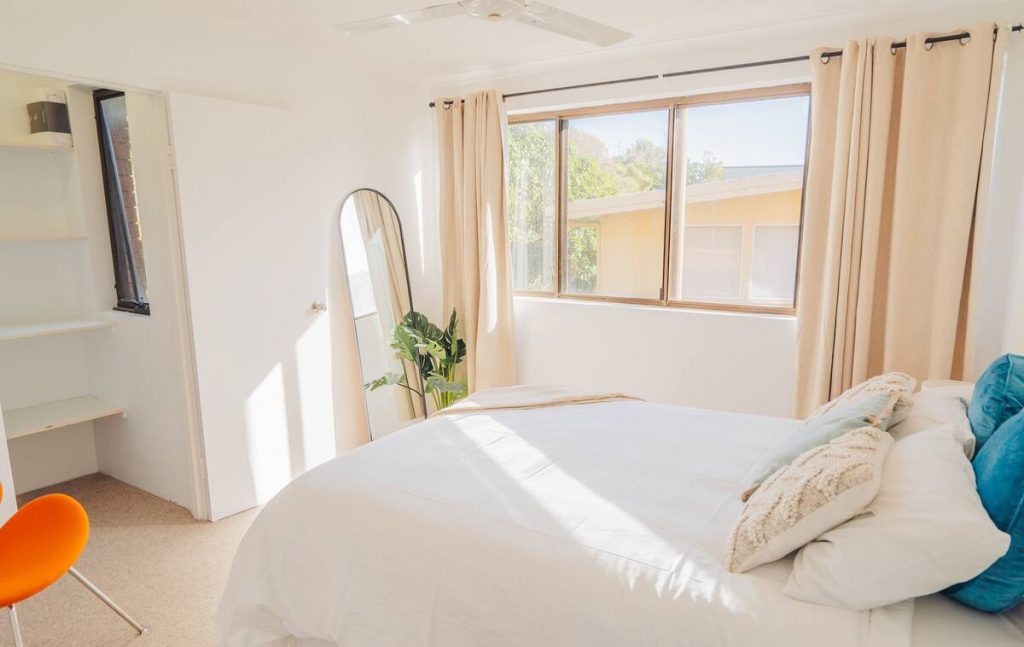 If you are buying a home for Airbnb, the chances are that you'll need to furnish it. Styling and design are essential factors when setting up a new Airbnb property. Furnishings help make your property stand out and appeal to potential guests. Once they arrive, the furnishings will also affect their comfort and enjoyment of your property, reflected in the all-important reviews they leave.
If you want 5-star review worthy interior design for your Airbnb rental property, we have interior designers who can take your vision and budget and turn it into something beautiful.
We can help whether you want direction with a 2-hour consult to get you on your way or if you want someone to completely take over and look after everything from design to purchasing and set-up. Our interior designers will take your property styling to the next level.
Listing and Managing Your Property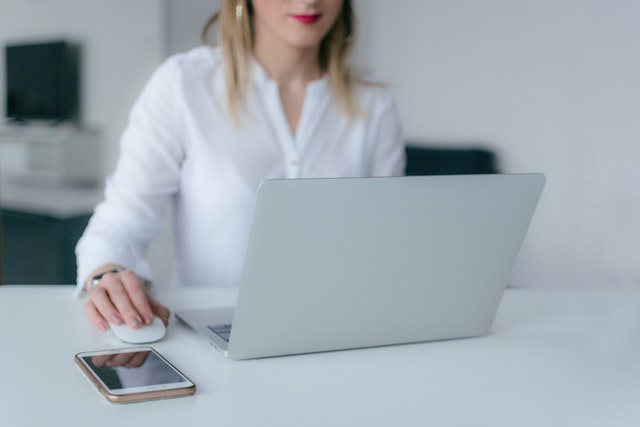 If you purchase a house to rent on Airbnb, our Ford Clancy team of professional Airbnb property experts is here to help. We are experts in making the most out of your investment while taking the stress and pressure off you.
Getting your Airbnb listing right is one of the most crucial parts of setting yourself up for success on Airbnb. When you buy a home for Airbnb, the words you use, photos, reviews and your host status all play a part in getting people to book with you. We know exactly how to make your listing attract guests and boost your profit margins with our expert insight and skills.
Owning an Airbnb also comes with many administration and management tasks that are often easier to outsource. However, our team of professionals can take care of everything so that you can sit back, relax and enjoy the profits from your new Airbnb purchase. Contact us today if you need help making your Airbnb investment work for you.  
How can an Airbnb Agent help you?
An Airbnb agent is an investment owner's best friend!
If you've got an Airbnb investment property or listing, you'll likely have heard of Airbnb agents or Airbnb property managers. Whether it's been a topic of conversation with fellow Airbnb owners, a marketing email you've seen or something you've been trying to research because you need HELP – here is everything you need to know about what an Airbnb property manager is and does.
What is an Airbnb Agent?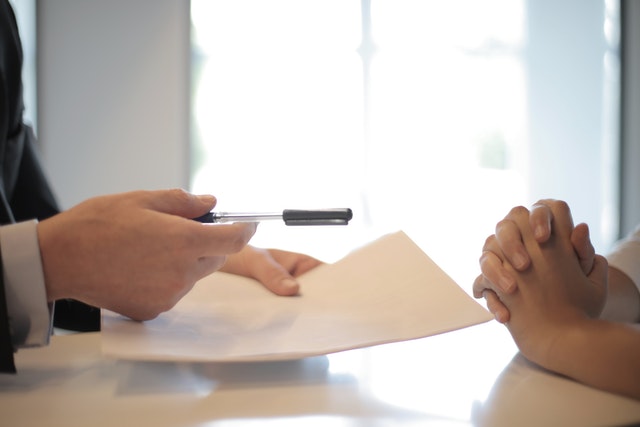 In short, an Airbnb agent takes care of your Airbnb listing, so you don't have to. What they specifically do for you will vary from property to property, package to package. Professional Airbnb management can look different for each company or manager.
At a minimum, most Airbnb property management companies will take over the communication and administration concerning your Airbnb listing. They will also usually take care of the cleaning and housekeeping between guests.
Here are some of the specific ways that Airbnb rental management can help you
Airbnb guest management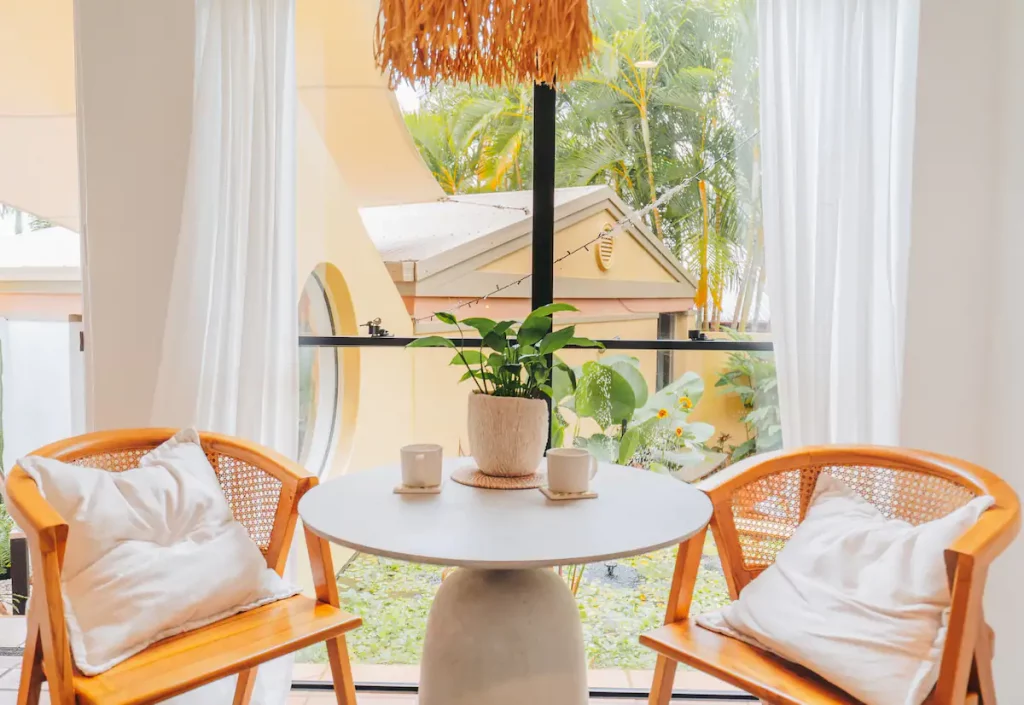 One of the most time consuming and painstaking parts of managing an Airbnb listing is replying to messages, communicating with guests and managing bookings. Guests want instant responses, and the notifications and emails can quickly pile up and become overwhelming. Professional Airbnb management takes the pressure off you and takes over all the guest communication, helping you keep those 5-star reviews coming in without being tied to your phone.
If someone has questions about whether your property is right for them, your property manager will help them. When a guest arrives at your property and can't find something, your Airbnb agent will be their point of contact. If something goes wrong during their stay – the Airbnb agent is who they call. Your property manager can take on all the back and forward communication involved in Airbnb guest management.  
Never fear – if you want to be involved in the booking process or some of the communications, a good Airbnb agent will work around you to support you. And if you prefer to be completely hands-off – an Airbnb property manager can entirely take over. When selecting a management package or strategy with your Airbnb agent, you can discuss these things.
Cleaning and housekeeping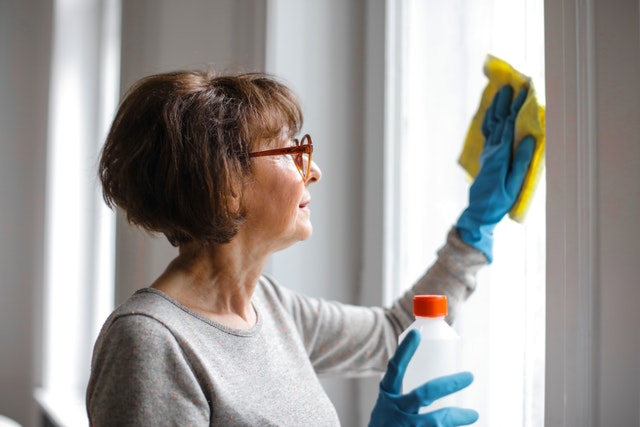 Cleaning is easily the most hated job of all Airbnb owners and the thing they are most excited to hand over. It is not a glamorous job, and after some stays, it's no wonder why owners are often looking for someone to 'manage my Airbnb ASAP'!
An Airbnb property manager will coordinate a cleaner or team of cleaners to come in and take care of your linen services and cleaning between guests, so it's a smooth transition between stays.
Cleaning is more than a 'tick the box' requirement for Airbnb and ensuring you get good reviews– it's a health and safety issue. Especially in light of COVID-19, ensuring your property is well cleaned and looked after is crucial for your Airbnb listing.
Having Airbnb property managers take care of the cleaning will save you hours of work, numerous emails and constant communication to make your Airbnb work for you.
Airbnb online profile and pricing strategy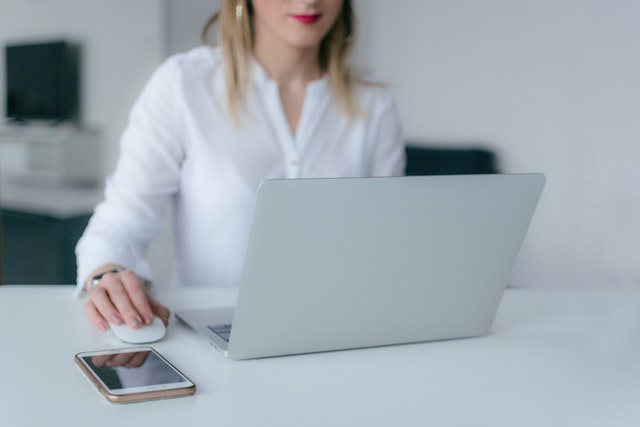 An experienced Airbnb agent will be able to offer solutions for creating, optimising or managing your Airbnb listing online. They should be able to help you get the most out of your property listing by helping you reduce your vacancy rate while increasing your profits. For example, with Ford Clancy Property Partners, you get access to our 'Super Host' status, and we regularly see a minimum of a 25% increase in profits for our owners.
Professional Airbnb management teams can also help you with your pricing strategy and can help you find how much you should be charging per night. Pricing is a delicate balance, as you need to be competitively priced so that you don't price yourself out of the market while also ensuring you are charging what your property is worth and making the most out of your investment. Airbnb agents do this regularly and are in tune with the market they are working within.
For example, with our insight, skills and experience, we regularly help Airbnb owners increase their occupancy rate AND increase their prices to see a maximum increase in revenue.  
Maintenance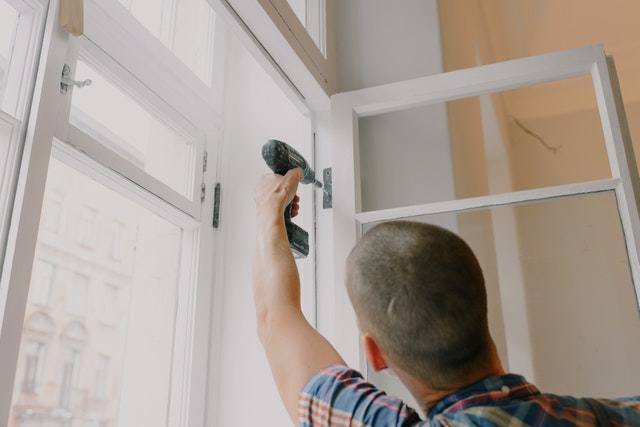 Airbnb rental management can be similar to traditional, long-term rental management, where your Airbnb property manager takes care of the regular maintenance required on the property. You can choose to have a regular budget for ongoing maintenance or have your Airbnb agent send you maintenance and repair requests to approve.
Property maintenance isn't always a management option – and only the best Airbnb property management companies will offer this solution in their packages.
Adding maintenance to your Airbnb property management package means you don't have to visit your property in person and can travel or move elsewhere with peace of mind, knowing that you aren't going to be called out to your property in-between bookings.
What to do when you start thinking, 'I need help to manage my Airbnb.'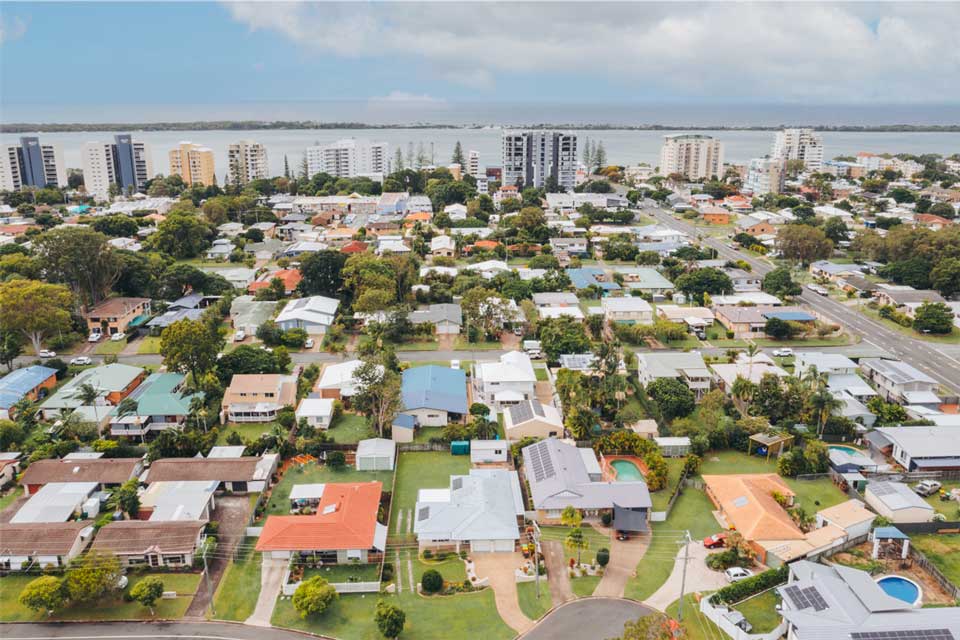 If you find yourself wondering about 'Airbnb management near me' or are looking for someone to manage my Airbnb - get in touch with us at Ford Clancy Property Partners.
Our goal is to help you get the most out of your Airbnb investment, taking all the stress and pressure off you. We roll up our sleeves and do the hard work to make your investment work for you.
If you are wondering where you should list your holiday rental property, you'll quickly find that there are quite a few platforms competing in the accommodation booking industry online.
Airbnb is the clear market leader for privately owned holiday accommodation and dominates the holiday rental sphere. It is absolutely the platform we recommend, but it's not the only one out there.
What accommodation booking sites are there?
There are a lot of online booking options out there.  Below are four of the most popular and well-known booking sites, explaining what they are and the pros and cons of each. Read on to find out how Airbnb, Booking.com, FlipKey and Stayz compete with each other.
AIRBNB
Airbnb is the number one global homestay booking site.  It has over 3 million listings worldwide in 191 countries.  You can list anything from entire houses, rooms and shared rooms.  Airbnb comes with a long list of pros and it's easy to see why it's our favourite and the one we recommend.
Pros:
Popularity.  Airbnb is well-known and especially popular for holiday travellers. It is the industry leader and dominates the market, particularly for younger demographics. It is the ideal place to capture bookings
Low booking fees.  Their booking fee is much lower than average at 3%, particularly when compared with Booking.com.
Control.  Hosts have much more control with Airbnb and can review bookings individually before accepting it.
Profiles.  Both guests and hosts have verified profiles which helps improve legitimacy and reduces your risk of bad guests.
Security.  All payment processing and personal information is kept secure with a payment processing gateway.
Rankings. Rankings are based on results, not payment.  You can't pay extra to reach superhost status.
Host Damage Protection. Host damage protection is designed to protect hosts from damage and loss due to guests and their behaviour.  It'll cover you for damage done by guests, any unexpected cleaning costs and any loss of income from cancelling stays due to damage done by prior guests.
Host Liability Insurance. Airbnb's 'AirCover' goes one step further than general insurance and insures hosts if anything happens to guests during their stay.  It covers things like bodily injury to guests, theft or damage to their belongings and property, and damage to surrounding areas such as building lobbies.
Cons:
Competition. The only real downside to Airbnb for hosts and property owners is the competition you face in comparison to less populated booking platforms. But with our help, we make your property stand out, look unique and attract the bookings you are looking for.
BOOKING.com
Booking.com is the biggest travel booking website in the world.  It lists everything including hotels, holiday rentals, flights, car rentals and tours. It is not purpose built specifically for holiday rentals and homestays (it's designed for hotels and motels), but it is extremely popular and gets heavy web traffic.
PROS:
Popularity.  While it isn't dominating the Australian market specifically for holiday rentals, booking.com is the most visited travel website worldwide.
Guest fees.  Guests love using booking.com because there are no service or credit card fees.  This assists in making the platform more attractive.
Bookings.  Booking.com attracts a lot of last-minute bookings, which is helpful if you have some date gaps you'd like to fill.
CONS:
Fees for the owner.  Booking.com charges a hefty 15% commission done on a per-fee basis.  
Lack of host protection.  Due to the fact that Booking.com isn't designed for homestays, there is no host protection insurance, or any kind of coverage for extra cleaning or damage that may take place during a stay.
Difficult to use. As popular as it is, Booking.com is not made for homestays.  It CAN be done, but it's not made to be, so you won't find a lot of the easy to use features that you'll find on platforms like Airbnb.
Relevance.  The site looks after more than just accommodation, so the user facilities are not purpose built and as dedicated for accommodation listings like others are.
Confirmed Bookings.  Bookings are confirmed immediately.  Owners do not get to review them to decline or accept bookings, and have no say over who comes to their property once booked.
Rankings.  The more commission a property gets, the higher it ranks.  It's kind of like the saying, 'the rich get richer'.  Properties that are already popular and more expensive will earn a higher commission and therefore rank higher than all the rest, which can make competition difficult, particularly if you have a new or cheaper property to list.
FLIPKEY
You may not have heard of FlipKey until now, but you will likely have heard of TripAdvisor. FlipKey is owned by TripAdvisor and has more than 630,000 listings around the world.
Pros:
Credibility.  People trust TripAdvisor as a respected source of holiday information and reviews, and that trust is carried over to the properties and bookings travellers make.
Visibility.  Properties are listed on both TripAdvisor and FlipKey.
Low booking fees.  Booking fees are quite low at only 3% the same as Airbnb.
Payment Protection Policy.  Guests are protected by the Payment Protection Policy that reimburses them up to $10,000 USD for fraud, in accessible or misrepresented properties.
Cons:
No insurance.  There is no insurance for property damage for hosts.
High service fees.  To offer their low booking fees, FlipKey increases their service fees.  This can make listings look more expensive for customers browsing the platform.
No co-host option. Unlike Airbnb, Flipkey does not have an option to co-host a property.  This becomes an issue when you want someone else to manage and help with your listing.
STAYZ / HOMEAWAY
Stayz.com.au is an Australian company but is part of the 'HomeAway' brand owned by Expedia in the US.  It is a sister company to HomeAway.com.au, VRBO (Vacation Rental by Owner) and VacationRentals.  They have more than 40,000 Australian properties in 2,000 locations listed across all their sites.
Pros:
Exposure.  Stayz gets a lot of website traffic because listings are promoted on partner sites including HomeAway and VRBO.  Stayz also performs well with Search Engine Optimisation and is often near the top of Google search results.
User friendly.  This booking platform most resembles Airbnb, so many users will like the feeling in comparison to others.
Control.  Owners can review bookings before they are confirmed, giving them power to accept or decline requests.
Reviews don't affect rankings.  If you have difficult customers or unhappy guests, their reviews will not affect your search ranking.
Cons:
Higher booking fees.  Booking fees vary from 7-10% depending on payment method. 
Payment delays.  Stayz holds payments and there is a 7-day delay from when the guest pays for the booking to when the host receives it.
Rigged rankings.  Like booking.com, rankings are based on commission, making the more expensive properties list higher and competition difficult.
Bad Reviews can't be hidden.  Even though reviews don't affect your ranking, you also can't hide them or contest them.  They are only moderated for in appropriate content.
Integration.  The Stayz booking calendar does not play well with others and it does not integrate with the other platforms. If you get other bookings on other platforms, like Airbnb, you have to manually update the availability for your property on Stayz.
No co-host option. Unlike Airbnb, Flipkey does not have an option to co-host a property.  This becomes an issue when you want someone else to manage and help with your listing.
If you're wondering to yourself 'where should I list my holiday property, then we highly recommend your first stop be Airbnb.  While other platforms can be used, Airbnb has the popularity, features, host protection and everything you could ever need to list your homestay or holiday rental property easily. 
We juggle multiple properties on Airbnb while we manage them for our happy clients (check how it works), and we give this advice based on our experience and love for Airbnb's host protection and easy use booking systems.  It might be tempting to see if you can get a better deal on another platform, but there really isn't another option that quite compares.  You will save yourself a lot of time, headaches and money using Airbnb.
Need help with getting your holiday rental online?  Sick of the juggle involved with managing your Airbnb property yourself?  We are here to help.
Contact us today and let us take the stress out of your investment and watch as we do everything in our expert tool kit to boost your bookings and take it to the next level.